Make your business sound different with customised background music that gives you a competitive edge. We offer either copyright or royalty free music in a range of genres and styles for the right soundscape always. No matter where you are, with our cloud based system, you will always have the music you need when and where you need it.
WHAT WE OFFER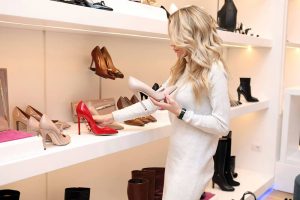 The right music in stores not only enhances the shopping experience for customers but can also encourage them to spend more time and money. Our in store radio lets retailers, boutiques, department stores, supermarkets, shopping centres and malls create a unique soundscape for their outlets.
What products do you sell? What does your ideal customer listen to? Answering these questions will help you determine the perfect retail store music playlist. But don't just take our word for it. Research shows that music can affect moods and influence purchasing behaviours. Tempo, key, genre, and volume all impact consumers' actions.
Understanding the effects of music can help brands increase sales and improve the in-store consumer experience. Shoppers will match the tempo playing inside a store. Uptempo music will have consumers spend less time browsing because they move more quickly through the store, with focussed buying. With slower music, customers spend more time browsing, which can lead to impulse purchases.
Consumers spend less time in stores which play music at high volumes, preferring to have softer background music. Higher volumes also have a negative impact on sales.
Music genres affect consumers differently. Genres like jazz and lounge music can increase the amount of money customers spend in fashion boutiques, just as classical music leads to the purchase of more expensive selections in wine stores. Fast fashion, on the other hand, needs genres like pop and R&B. Brands that play music which resonates with their target audience get customers coming back and spending more.
That doesn't mean you should be playing the same music as the store next door. At Alenka, we customise the sound not only for each brand but for each location. We'll work with you to find the best soundscape for your store.
Customers would choose a store that is playing music over one that is not.
Consumers say that background music in a business lifts their mood.
Brands who use music that fits their identity are more likely to be recalled by consumers.
Small retailers believe they can positively influence the behavior of customers through music.